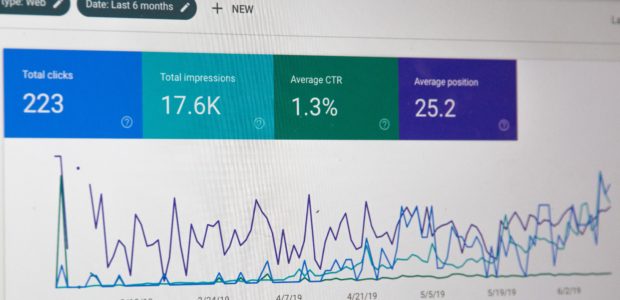 Digital technology and the homebuyer's expectations are constantly evolving, and so must the marketing plan of your real estate company.
That's why you have to think about going digital. That's because a staggering 44 percent start their house search online.
So if you want to boost your leads, and sell more homes to your target market, you have the show up exactly when your prospects are searching for properties online. This is where real estate SEO comes in.
In this post, we're going to give you tips on how you can improve your real estate SEO so that you'll rank higher in search results.
Begin with a local keyword phrase
According to https://www.emagic.co.nz/, "Most of your target market are searching for properties and new homes through their mobile devices, which means that local SEO is somehow different than real estate SEO in a way that it's making it into the local search results."
One way of optimizing your site for local SEO is to come up with a local real estate keywords and search terms:
Homes for sale near me
Real estate agent near me
(The name of your city) homes for sale
(The name of your city) realtors
(The name of your city) property listings
The more targeted those local keywords are, the better. You'll gain more success if you have a more targeted approach, and you're focused on capturing local traffic.
Make your website responsive
Most web users browse the internet using their mobile devices. If you want to capture your target market's attention, you need to help solve their house searching problems, and you have to do it online.
Not to mention, most homeowners are searching for a home while they're on the go. Meaning your site should be highly responsive both on desktops and mobile devices.
All your photos, landing pages, and videos should all be optimized for mobile viewing. That way, you can effectively tailor your content and images to be easy to click and find. This also includes your property listings and other relevant information.
Also, if your website is loading too slow, users will leave. Instead, they'll be looking for a site that's more responsive and mobile-friendly.
When you have entry forms that are too complicated, more users will bounce and will prefer your competitor over you.
When this happens, Google will take notice. If this occurs too often, your rankings will drop.
Spread the keyword throughout your webpages
Only use keywords in a way that it naturally flows through your content. When you force them, this will affect your site's overall readability.
Remember that content is a valuable resource for your readers. Your site shouldn't have the information on available homes. This includes the featured amenities of the properties that you are selling like parks, schools, job availability, and so on.
Also, the more targeted your keywords are, the better your chances of ranking with them.
Get your business listed on Google
To be able to get a steady stream of clients organically, list your business in Google 3-pack. It's an umbrella term for Google My Business and once you list your business here, your visibility on the search results can dramatically increase.
When site age, content, and website authority meets the standards, you'll be able to secure your business in Google's non-paid positions.
Here are a couple of tips that will guide you throughout the entire process:
Double-check all your relevant data (website, phone number, email, physical address) before you create your Google My Business account.
Double-check your physical address as Google will send your authorization code there. If you don't have a physical office, your home address will do.
Your Google My Business page should be customized. Place all relevant contact information and add your business hours. Place compelling images and directly link your homepage there. Also, use an informative and engaging description for your business.
Getting your business listed is excellent because it will help display your site on local search results so that you could be able to rank higher.
Take advantage of photos and videos
Photos and videos help amp up your target market's engagement on your real estate site. A lot of home buyers would love to go on a video tour on a house you're selling. They'd like to feel what it's like to be inside their prospective homes.
Apart from those video tours, you'll need testimonials that are captured in the video as well. So why no try to record a testimonial from your previous clients on the spot?
Most home buyers are usually excited and ecstatic as soon as they get their keys. So, don't forget to ask for reviews and film it. Positive reviews and testimonials can do wonders for your business.
Invest in real estate blogs
The best way to get more traffic on your site with more specific properties is to write blog posts. Every blog post should target the address of your property, which most homeowners are searching on Google.
Here are a couple of things that you must include in your blog post:
The meta description
Alt tag on photos
Title Tag
The filename of the photo
The content itself
As for your content, come up with a unique 200-word content describing the property's various features.
Keep in mind that your website will not be penalized when you include the standard listing information. However, when you want to rank for a specific keyword, then you need unique content, too.
Final Thoughts
These days, more and more real estate searches happen online. That's why, as a realtor, you simply can't afford to lose this valuable traffic for your business. SEO, or Search Engine Optimization, has also grown more important than ever before.
Hopefully, these tips can help you how you can leverage your site to improve your site traffic and gain leads in the long run.